No tricks, just treats
A giveaway, a pampered pumpkin, and free erotica
Winter is coming! With the holidays and end of the year fast approaching, I decided it was time to motivate myself to do some Things I'd Been Putting Off.
(Though I have succeeded in doing a lot of procrasti-baking.)
One such TIBPF was "revamping" my website — annapulley.com — and by revamp I mean I changed Wordpress themes, promptly broke it, and spent the last 2 weeks trying to get it to look passably okay again. I'm still working out some kinks! Namely what to do about all the links to my writing that no longer work because media is dying.
(I'm slowly reposting my articles, mostly from Alternet — the first are What Happened at My First Porn Shoot; Terrible Lesbian Advice from WikiHow; and one from Grindr's defunct media site, INTO, about how queer women can totally bang with long nails.
I also keep going back and forth — maybe you do this too — where I want to scrap everything and start with a blank website entirely. I started this blog back in 2008! As such, a lot of older writing on there is, well, not very good.
Evidently, I saw fit to opine about, among other things, Taylor Lautner's abs (aka the werewolf in Twilight), erectile dysfunction poetry, and, once about my New Year's resolution to watch every Colin Firth movie in existence and write about it.
Like every New Year's resolution, I failed utterly in this task. And yes, I wrote about that, too.
Ultimately, I decided to keep my old writing, partly for amusement, and partly because it's nice to be able to look back and see how I've grown as a writer.
Do you have old work that makes you cringe? What do you do with it?
---
Giveaway!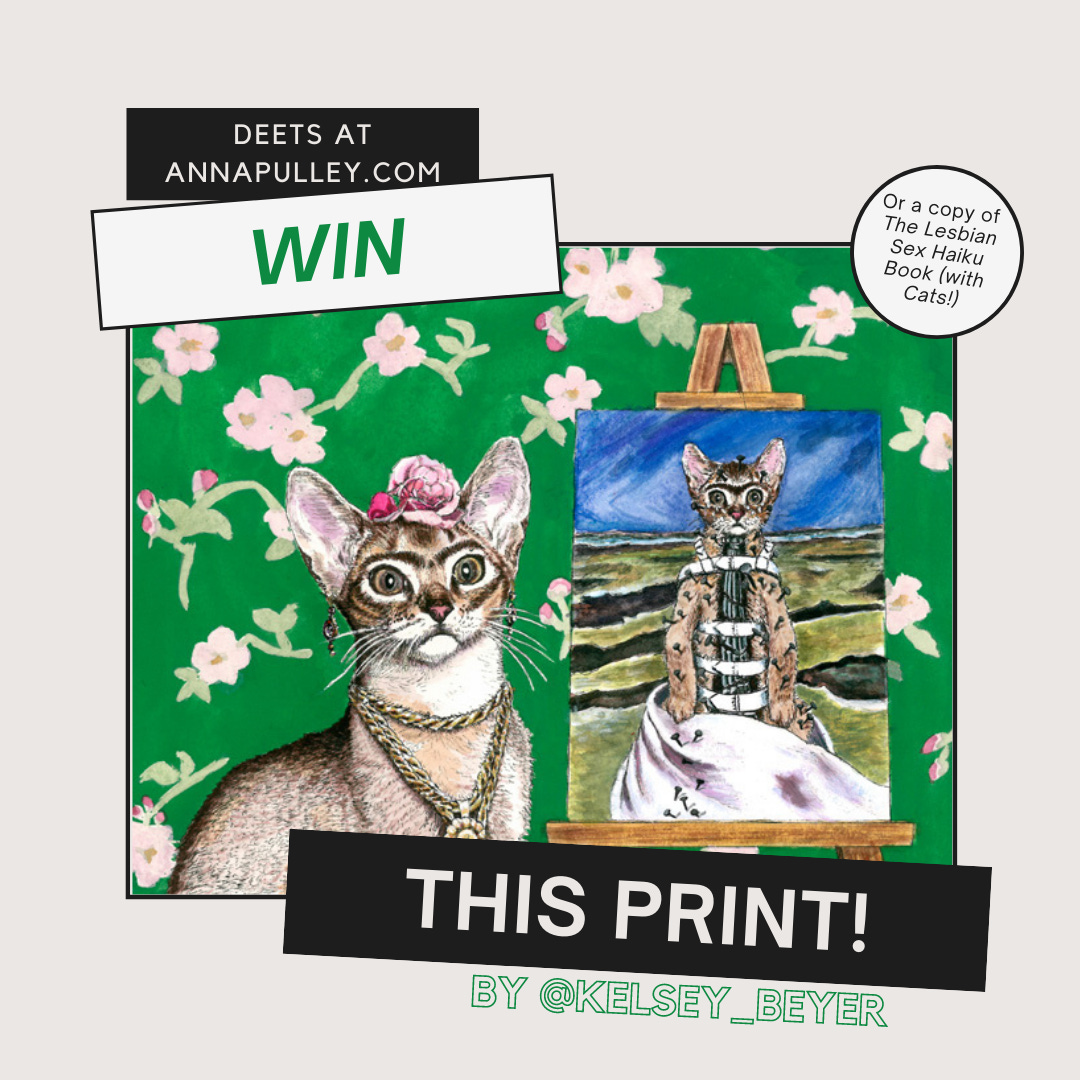 I'm doing a giveaway for this Frida Kahlo cat print (Frida Katlo!) by Kelsey Beyer. Want to win it or a copy of my book?
Simply share this link on social media (or forward it to a friend in an email) and tag me (here are my Twitter, Facebook, and Instagram handles) or CC me and I'll enter you into a drawing to win Frida Katlo or 1 of 5 signed copies of The Lesbian Sex Haiku Book (with Cats!).
The contest will end November 10, so get on that!
---
UR Gourdgeous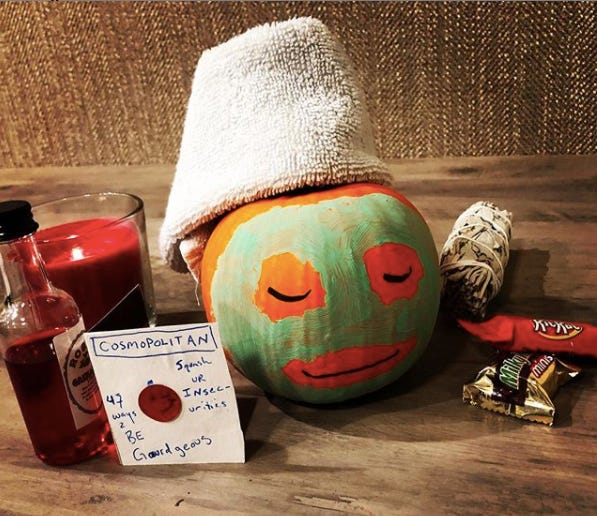 Speaking of Halloween, my girlfriend and I wanted to do a Little Mermaid-themed couples costume, except we both insisted on being Prince Eric, so…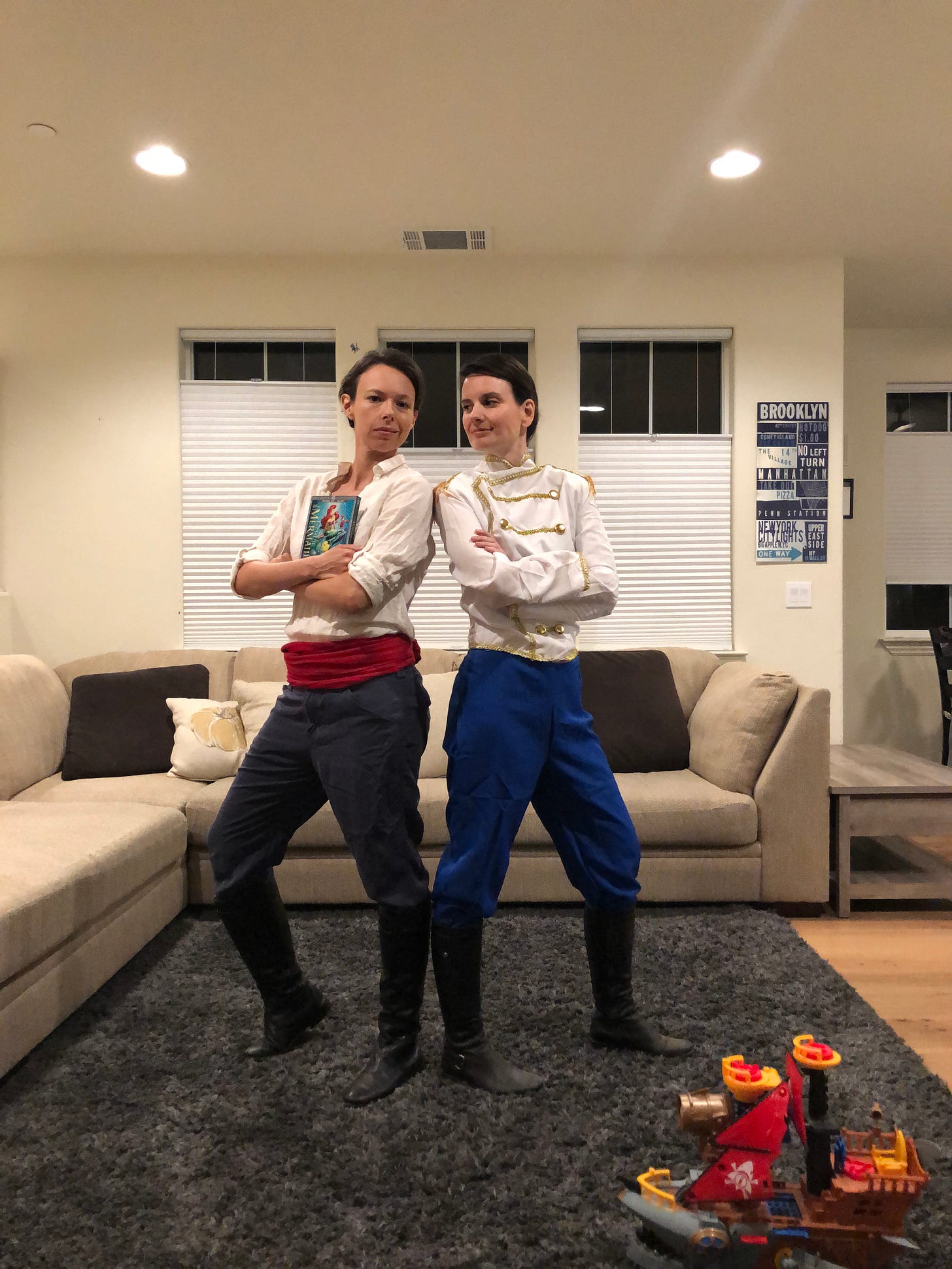 ---
Livin' the Dream
I've participated in Bawdy Storytelling 4 or 5 times over the years. It's a fun storytelling event that focuses on sex. I recently got the video for a story I told about a date I had as a teenager with a boy who had a Bible fetish. (Believe it or not, that's not the weirdest part of the story.)
Have a watch and a laugh and thank the gods that I developed better taste as I got older.
I'll be doing Bawdy again November 21, possibly talking about how I tried and failed to combat my hearing loss by using speech-to-text apps at a Femme Domme sex party.
---
Smut!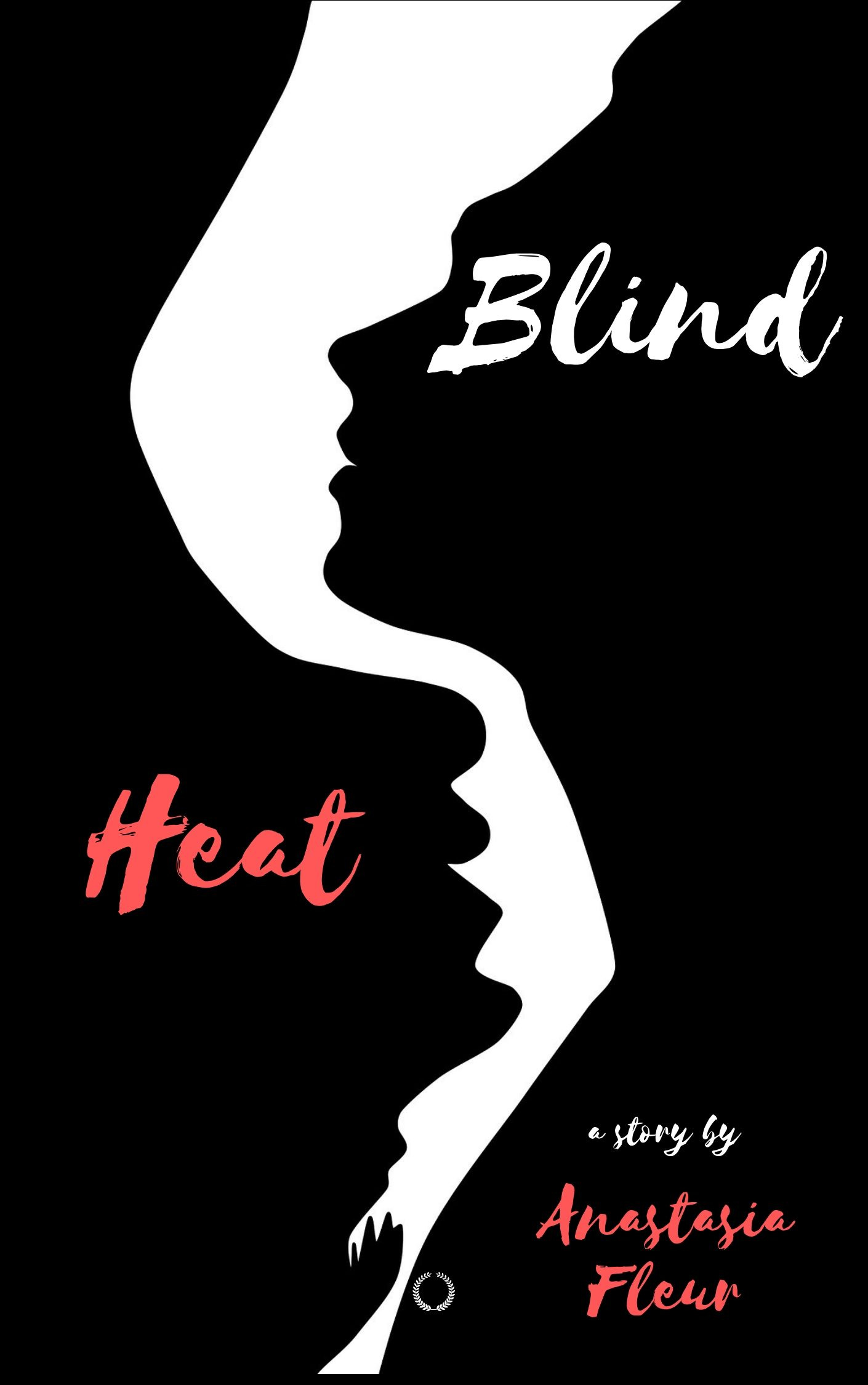 I added another erotica short story to Amazon. This one's called Blind Heat, and it's about a second date going … very well at a movie theater. It's 99 cents on Amazon, but free for newsletter subscribers: You can find a PDF version here.
The story was based extremely loosely (no pun intended) on a second date I had with a former porn star. Spoiler: The only exciting thing that happened on that date was that I knocked my cup of (mostly empty) cocoa off the movie theater balcony, sending it plummeting a floor below. (I don't think I clocked anyone in the head. But I didn't, like, go down and check.)
Enjoy the fantasy version!
---
Advice
Lastly! Here's my Chicago Tribune advice this month.
Threesomes gone awry, love sickness, and why we stay with the wrong people
Why am I upset he moved on so quickly?
And straight guy/lesbian friendships + being called a tease
Phew, that was a lot of TIBPF!
As always, thanks for reading, and special thanks to the folks who sent me an email last month telling me more about you! I loved it and welcome any and all correspondence.
xo,
Anna